I seriously don't take nearly enough advantage of the beautiful place in which I live. Both my husband and I were born and (mostly) raised in the area, so it's easy to take for granted how amazing San Diego truly is. Occassionally, we get ourselves out of our routine and do something fun. Case in point: this past weekend.
Armed with a
Living Social
deal we bought who knows how long ago we headed down to
La Jolla Shores
- about 10 minutes away from our apartment where we then spent 20 minutes looking for parking only to find a spot about a mile away from our destination. Oh, San Diego, how I hate your impossible parking craziness. At least the walk was pretty.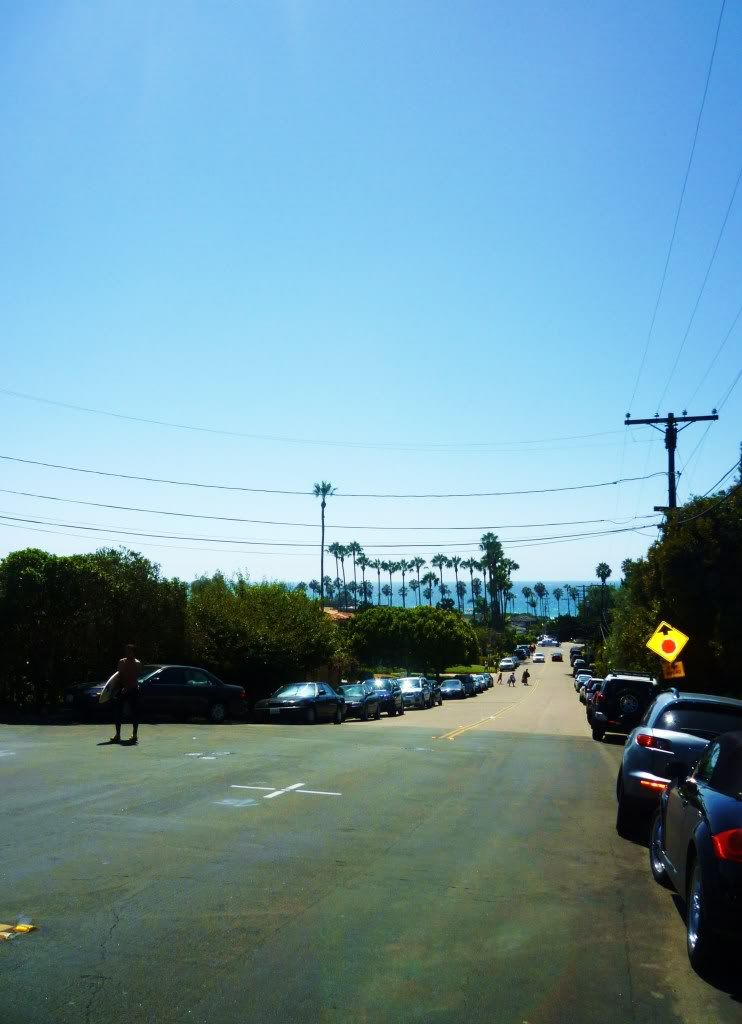 We got to the shop, signed our lives away via a waiver, and were equipped with life vests. We then made our way down to the beach to get our kayak for our 2 hour rental. A few companies operate kayak rentals down there- we used San Diego Bike & Kayak, La Jolla.
If you're looking for more instruction, I would certainly recommend going on a guided tour. We kind of just got in our kayak, were briefly told to stay out of the caves and away from a rocky beach. Other than that, we were on our own. It certainly made for an adventure!
You get pretty wet ocean kayaking, so bringing along the camera wasn't an option (note to self: get a waterproof camera!). But let me tell you, it was beautiful out there. Once we made it past the waves, it was fairly calm. We even saw a seal. Actually, it could have been a sea lion...I don't think I really know the difference.
Oh, and of course this trip wasn't without injury. The husband hurt his shoulder about half way through. I lovingly offered to paddle for us. Turns out all my paddling was just for show because I got us absolutely nowhere. Being the good husband that he is, he pushed through the pain. Thank God. Otherwise, who knows how long we would have been out there. On the way back in , we managed to tip our kayak and fall in. We thought it was hilarious. The guy who worked there? Not nearly as amused. I'm guessing he sees it all the time.
Yay for exploring your hometown!