I'm sure you've been anxiously awaiting the news. You probably can't take the suspense of waiting any longer. Well, wait no more! I am the proud owner of a new ceramic travel mug. Which one did I choose? #10! *insert scratching record sound here* huh? There wasn't a #10 in the post below... but I happened to be shopping at Ross this weekend and saw this gem: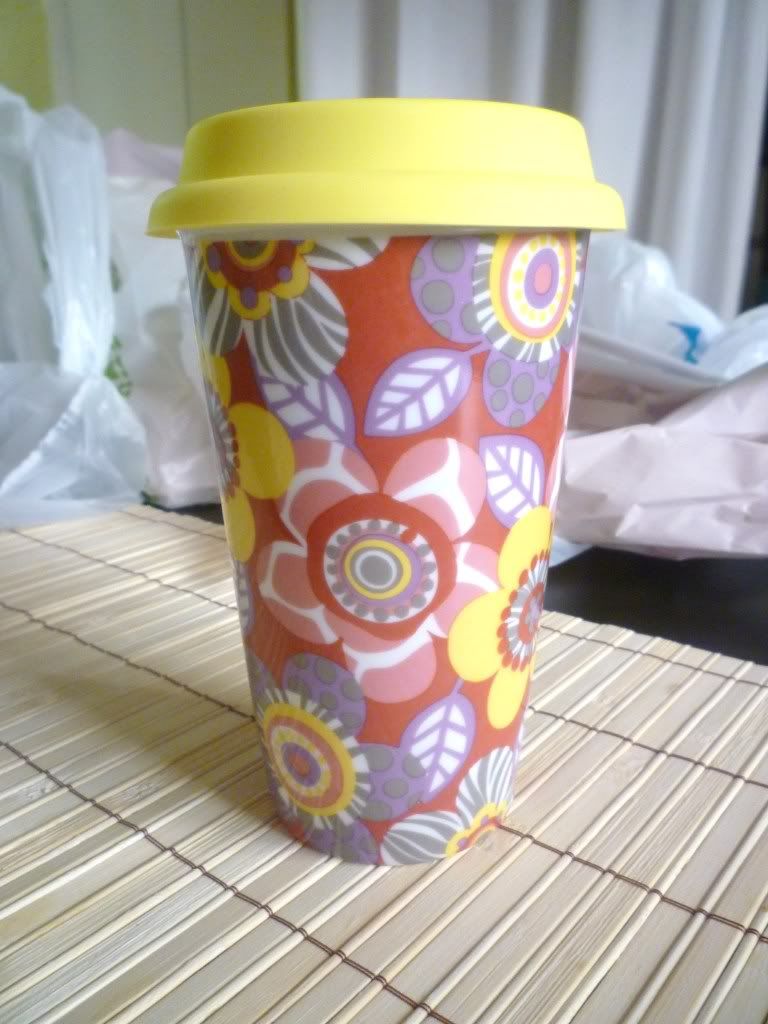 So cute. I love all the colors, especially that sunny yellow lid. And no ordering online, paying for shipping and anxiously awaiting arrival. I'm an instant gratification kinda girl.
The best part? I turned that sucker over to find this glorious price tag:
$3.49? um. yes, please!
Of course, I picked up a few other things espresso machine-related on my shopping trip. If you give Lindsey an espresso machines she's going to want... an adorable chicken wire basket
($7.99 @ World Market, unavailable online)
to hold all of the espresso machine accessories AND a stainless steel frothing pitcher
($6.99 @ World Market, unavailable online)
.
This is now my happy corner in my house.
Curious about that bottle of goodness on the right? Post coming soon...