Yup, that's right, we're getting all kinds of thrifty around here and making a wreath with only dollar store supplies. You'd be surprised what kind of goodness (and crap) you can get for a dollar.
Last weekend I decided to make a dollar store stop and see what my mind could dream up. I got lucky and found some pretty great stuff!
I started off with a simple willow wreath, some paper leaves with wire stems and some floral wire. I ended up not using the leaf doilies in the picture below, but I'm sure they'll get used for something soon. (please excuse the kind of awful photo)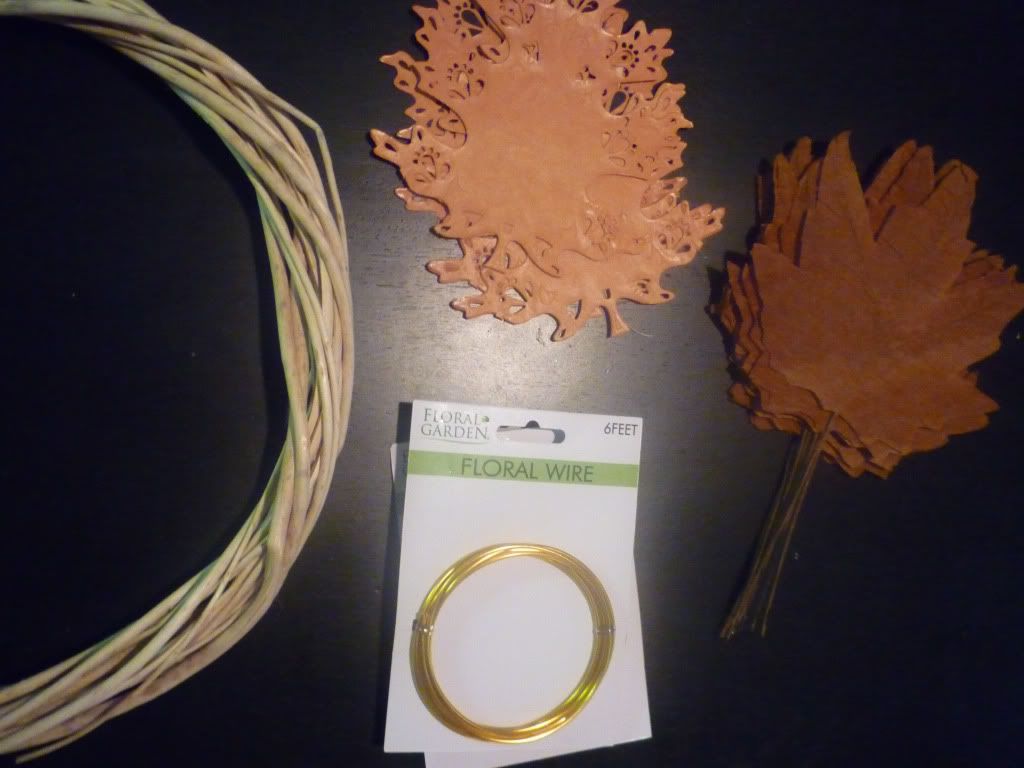 This project is super duper easy. The leaves came in a package of ten, so I decided I would need five on each side of the wreath. I started from the bottom and worked up and out to the sides so the leaves would overlap and the entire wreath would have a balanced, symmetrical feel. Since the leaves have wire stems, all you need to do is weave the stems through the willow to secure.
Once all the leaves were on, I used the floral wire to make a bow. Floral wire is really easy to bend, so just go ahead and play around with it to make the shape you want. To make the ends of the bow loop the way I did, I just wrapped them around my finger a bit.
Next, I used the remaining floral wire to attach the bow to the wreath. Just wrap away. And that's it. You're done. Not bad for $3, huh?
Linking up to:
Home Stories A to Z
funky junk interiors
Beneath My Heart